HomeDebt RecoveryDebt Recovery Consultancy
Debt Recovery Consultancy
Update: 20/11/2018
This kind of issue is not new in practice of Vietnam society nowadays. The good lawyers in Hanoi, Vietnam, Dragon Law firm will help you to resolve this problem if needed. Dragon Law Firm has a lot of excellent lawyers in this law field.
Update: 10/9/2018
In the process of representation to recover debt the specialized debt recovery company has encountered so many problems. So, what should you do in this situation? What is the best solution? The good lawyers in Hanoi, Vietnam about debt recovery service will discuss with you more about this issue.
Update: 27/4/2017
Dragon Law in Vietnam, one of the best law firm in debt collection is willing to support in investment, international sales contract, company dispute resolutions ...
Update: 22/3/2017
Famous law firm in debt recovery in Vietnam provides the debt collection services between individuals, organizations … With experience lawyers in debt collection in many years, we will support Clients with effective solutions.
Update: 17/2/2017
Consultation in debt recovery for individuals or organizations are now quite common. When the consequences of bad debt appear, customer will visit to legal office for consultancy or authorize to lawyers to negotiate. All information for advice, please contact to hotline 1900.599.979 for support.
Update: 17/2/2017
Dragon Law office, one of the first legal firm in Vietnam on debt collection would like to share with Customers 12 secrets for best debt recovery.
Update: 17/2/2017
Bad debt is the amount of long past-due debt or the debt with documents under disputes. With high reputable legal services for bad debt, Dragon Law Firm will support to all Clients.
Update: 24/12/2016
If the debt is not recovered after friendly reminders, informal negotiations and a letter of demand, you might decide to engage a debt collection service. Using a debt collection services from Dragon Law Firm with full debt collection consultation services at www.dragonlaw.vn goes one step it may be more important to get back your money.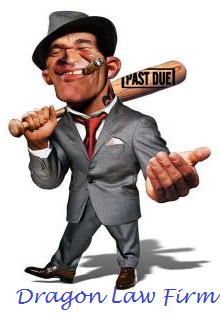 Update: 15/12/2016
The management level of the employers in Vietnam is still not high, many businesses can not handle well their bad loans. In addition, enterprises do not also have the advantage from the credit support tools. These factors along with the capital appropriation has increased the bad debts which is not easy to collect for the good companies.