Company Setup
Update: 10/1/2020
In recent years, Vietnam has been an attractive destination for foreign invested enterprises. In case investors want to invest in Vietnam in the form of 100% foreign capital, they need to apply for an Investment Certificate in Vietnam.
Update: 11/3/2019
In the course of business operation, what if a one member limited liability company wants to change its head office? Good lawyers in Hanoi,Vietnam, Dragon Law Firm will advise you the needed procedures:
Update: 31/5/2017
Changes of the contents of business registration is one of the most prudent and careful jobs. Under the specificity of a law firm specializing in corporate with an excellent team of lawyers, DRAGON LAW advises Clients to change their business registration.
Update: 20/4/2017
Best law firm in Hanoi in enterprise consultation would like to offer to Clients some procedures for company which firstly register for new establishment.
Update: 16/3/2017
In the business process, company will raise demand to change in business registration contents such as: company name, charter capital, headquarter location, business line, members … Please contact to prestigious law firm in Vietnam on enterprise to be served.
Update: 10/1/2017
Dragon Law Firm with high reputable lawyers and specialists in company establishment registration for foreign capital investment.
Update: 10/1/2017
Under Article 4 of the Law on Enterprise 2014: "Charter capital means the total face value of shares that are sold or registered when establishing a joint-stock company".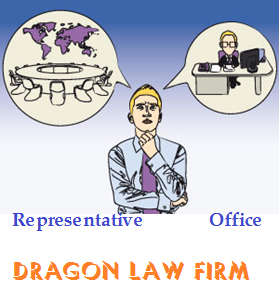 Update: 10/1/2017
Representative office must carry the name of the enterprise, together with corresponding the supplement of representative office.
Update: 10/1/2017
Lawyers at Dragon Law's office can assist you at any stage of company registration by providing you with comprehensive legal advice on the most strategic and cost effective way.
Update: 10/1/2017
Dragon Law Firm supports to Clients with best legal consultation services for company registration procedures.
Update: 22/12/2016
In the progress of operation, enterprises will rise to needs of changes in enterprise registration contents such as: name; address; business line; charter capital; shareholders. All these changes must be drafted and submitted to the Department of Planning and Investment.
Update: 21/12/2016
Dragon Law Firm honors to bring the best legal services to our Customers. Please call for consultation at 1900.599.979.